For years Evan Gershkovich shone a light on Russia's oppressive descent. He has now become a victim of it himself. Last week the Wall Street Journal correspondent, formerly of the Moscow Times, was captured and detained by Russia's security service on bogus espionage charges. He could face up to 20 years in prison. His arrest is a cowardly act: it marks Moscow's first detention of a foreign journalist since its invasion of Ukraine and the first time it has put a US reporter behind bars on spying charges since the cold war. With Russian-language media already stifled, the detainment of a prominent foreign journalist is a chilling signal that Putin is now setting out to cow international news organisations.
Gershkovich was reporting extensively in Russia, telling the story of the country at a time of war with detail and insight. After he was captured, the Federal Security Service, the KGB's successor agency, claimed that the reporter "was collecting information constituting a state secret about one of the enterprises of the Russian military-industrial complex" in the interests of the US government. The WSJ vehemently deny the allegations. Gershkovich was simply doing his job as a journalist. He was fully accredited by Russia's foreign ministry, granting him an official green light to report in the country, but this too was ignored.
Russia had a track record of stifling the free press even before its invasion of Ukraine. But since the war began, the risks to reporters have risen significantly. In March 2022 it enacted laws imposing strict censorship on the conflict, essentially making most reporting on it a criminal act. Hundreds of Russian reporters have fled the country, and numerous independent Russian outlets have been shut down. Many news organisations have pulled their reporters from the country, especially if they are Russian nationals, out of concern for their safety. Gershkovich's arrest has pressured other reporters to leave; the danger is that it will increasingly turn Russia into a black box at a time when the world needs to understand what's happening there.
Every news organisation knows the dangers of sending reporters into repressive states and war zones. Yet it is the purpose of the profession to take calculated risks to unveil truths and hold authority to account. Autocrats are threatened by that. Accusing journalists of being malicious foreign actors is a well-worn strategy of authoritarian states, from Iran to China, to suppress dissent and foment fear. Putin is taking a leaf out of that playbook and turning Russia into a pariah state.
The Russian president does not want the truth to be told. His invasion of Ukraine has not gone to plan. Ordinary Russians are suffering, and hundreds of thousands have already fled the country. The FSB is confiscating the passports of senior officials in paranoia over possible defections too. Putin wants to control the narrative of his failing war. Indeed, the last article Gershkovich wrote before his arrest was about the crushing impact of the conflict and sanctions on the Russian economy. His capture also has the look of a hostage operation for some high-value trade down the line with the US.
The journalist's arrest in Russia comes as free press is being squeezed around the world. An annual prison census from the Committee to Protect Journalists, an American advocacy group that promotes press freedom and safety, finds that over 360 reporters were jailed last year, a record high. His case highlights the vital work journalists do in an increasingly hostile world for reporters, as some even in liberal democracies tend to forget. Journalism is not a crime. Like all other journalists unlawfully held, Gershkovich must be released with haste.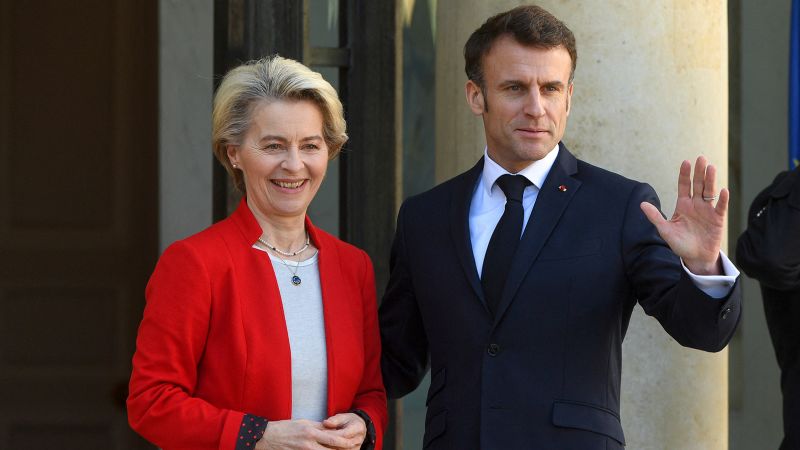 CNN