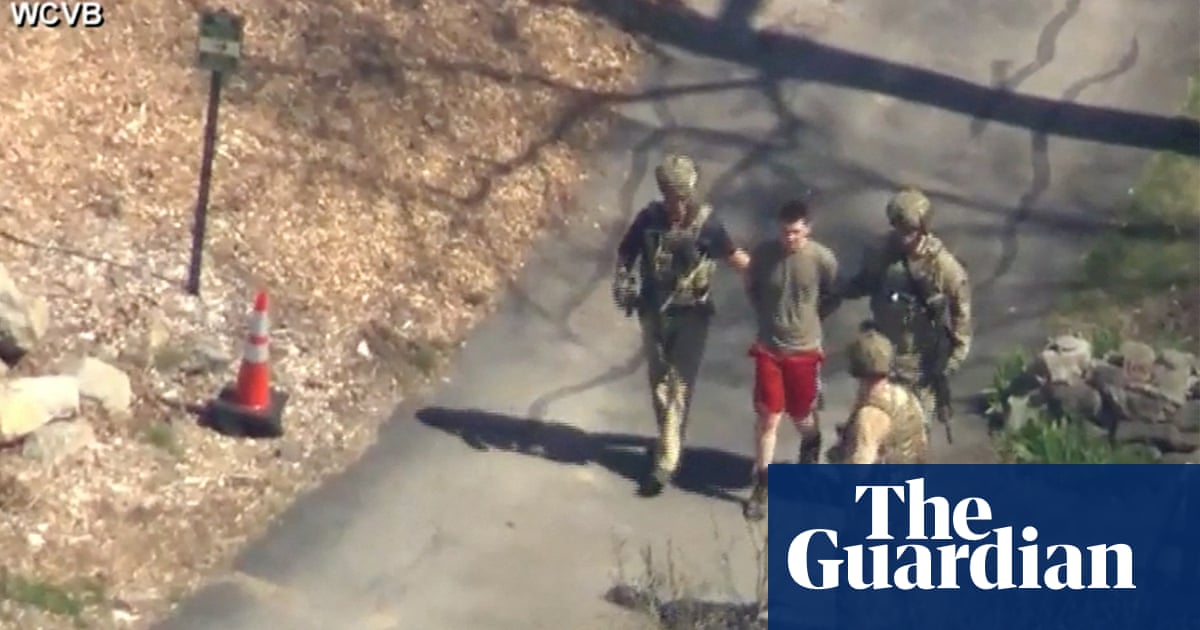 Former IT specialist, 21, arrested on Thursday is accused of intelligence leak believed to have started on Discord. Plus, are Matthew McConaughey and Woody Harrelson actually brothers?
Good morning.
The US Department of Justice arrested 21-year-old Jack Teixeira as a suspect in the recent leaks of Pentagon intelligence online, US attorney general Merrick Garland announced yesterday, and he is due to appear in court on Friday.
How was he found? The investigative website Bellingcat and The New York Times publicly identified Teixeira minutes before federal officials confirmed he was a subject of interest in the investigation. They reported tracking profiles on other more obscure sites linked to Teixeira.
How much did he leak? The Guardian has seen about 50 of the documents. But there are signs that many more were first posted on Thug Shaker Central. The New York Times said it had seen about 300 of the documents, only a fraction of which have so far been reported, indicating the national security damage could be worse than has so far been acknowledged.
What was Teixeira's job at the Pentagon? Teixeira was a "cyber transport systems specialist", essentially an IT specialist responsible for military communications networks, including their cabling and hubs. A defence official has told the Associated Press that in that role Teixeira would have had a higher level of security clearance, because he would have also been tasked with ensuring protection for the networks.
What have the Pentagon said about the access he had to such highly classified documents? The Pentagon spokesperson, Patrick Ryder, said it was the nature of the military to trust its very young service members with high-level duties. "We entrust our members with a lot of responsibility at a very early age. Think about a young combat platoon sergeant, and the responsibility and trust that we put into those individuals to lead troops into combat."
What else do we know? Here's a rundown of everything we know so far about the Pentagon leak investigation.