Listen to this article
#Lukashenko, #Shoigu, #Putin, #Dyumin

Lukashenko, Shoigu, Putin, Dyumin – Google Search https://t.co/zfwX59bJC1 pic.twitter.com/f3uuxO4ehQ

— Michael Novakhov (@mikenov) April 10, 2023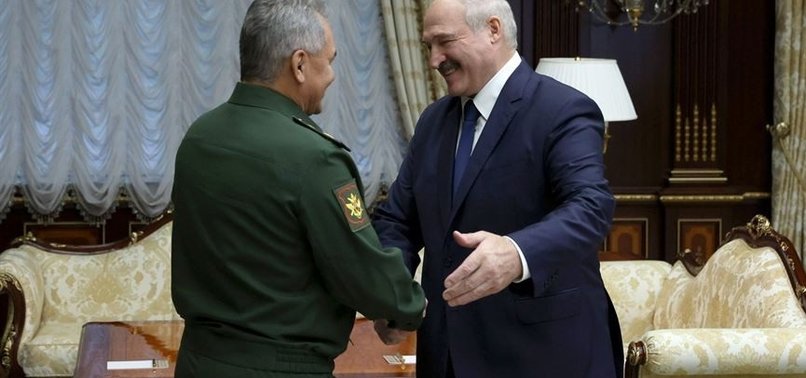 Belarusian President Lukashenko meets Russias defence minister -BelTA
Минск хочет получить гарантии защиты со стороны России, заявил Лукашенко
Лукашенко: Минску нужны гарантии защиты со стороны России в случае внешней агрессии
Minsk wants to receive guarantees of protection from Russia, Lukashenko said
Lukashenko: Minsk needs guarantees of protection from Russia in case of external aggression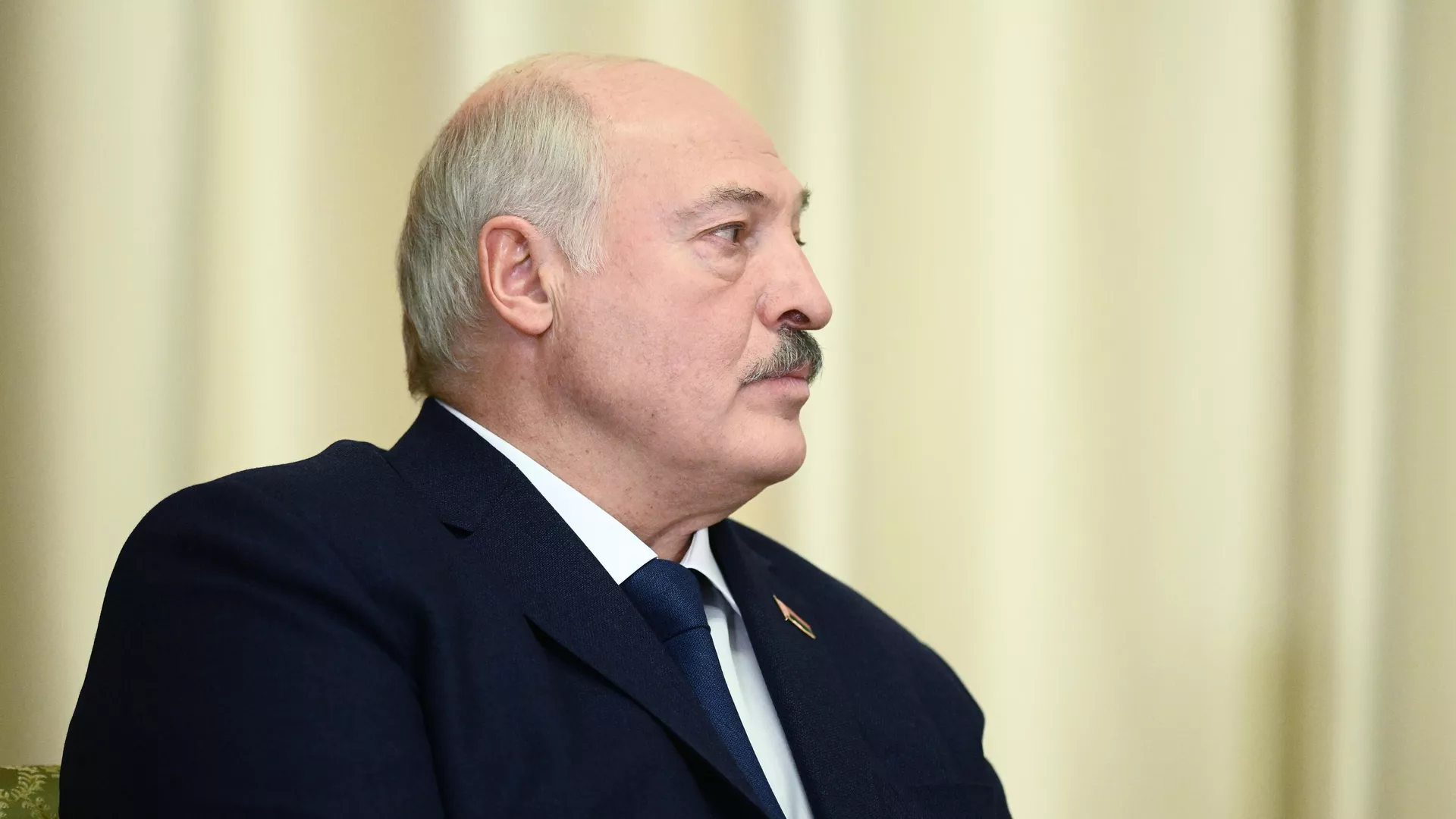 President of Belarus Alexander Lukashenko. 
Archive photo
MINSK, April 10 – RIA Novosti. 
President of Belarus Alexander Lukashenko 
said
 that Minsk needs guarantees from Moscow to protect the republic as its own territory in the event of external aggression.
Lukashenka is holding a meeting with Russian Defense Minister 
Sergei Shoigu
 in Minsk on Monday to discuss the issue of ensuring security in the Union State. 
Shoigu arrived in the Belarusian capital in the development of recent agreements between the heads of the two states.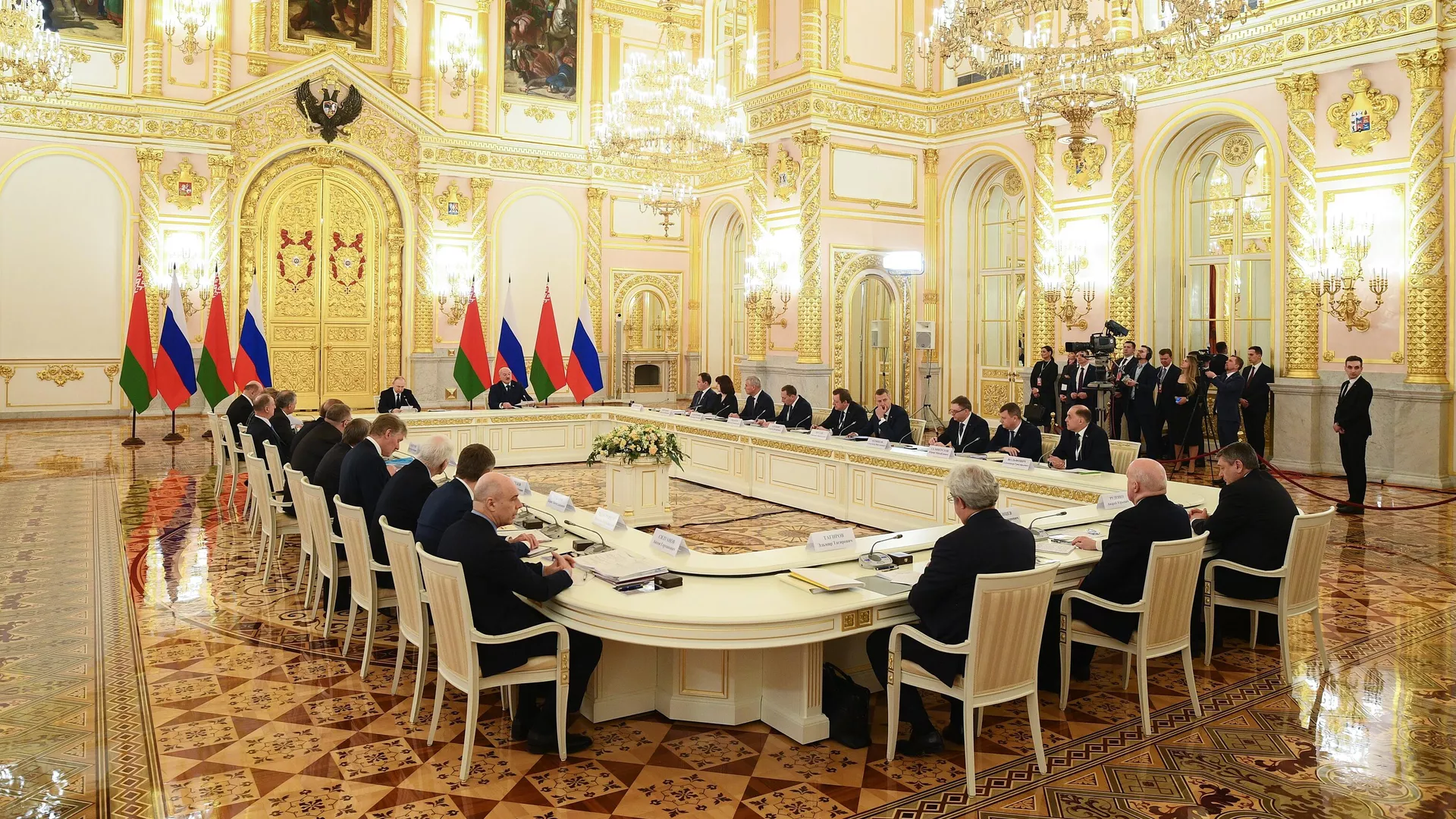 Russia and Belarus will update approaches to security guarantees
"In general, it sounded at the talks (of the presidents of Belarus and Russia – ed.) in such a way that in the event of aggression against Belarus, the Russian Federation will protect Belarus as its own territory. These are the kind we need (guarantees – ed.) security," Sputnik quotes Lukashenka Belarus.
The Belarusian president explained that he raised the topic of security during a conversation with 
Vladimir Putin
 .
«
"I raised this issue in negotiations with the President of Russia. He absolutely supported me in all areas. And, he says, we need to revise all our treaties and agreements – Belarus and Russia – to see what normative legal act of an interstate nature needs to be adopted now in order to ensure the complete security of Belarus," Lukashenka added.
He stated that Western countries do not fulfill the agreements on security guarantees that were given under the Budapest Memorandum in exchange for the withdrawal of nuclear weapons from the republic.
«
"Somewhere after 1994, the famous Budapest Memorandum, where all Western powers and Russia swore to provide full security to Kazakhstan, Ukraine and Belarus. Naturally, you know that Western states have trampled on all these treaties, agreements and statements and there is no security," – Lukashenka noted.
He drew attention to the fact that at that time "economic security was also meant." 
"Well, what kind of economic security if they impose sanctions against us, Russia?!" 
Lukashenka stressed.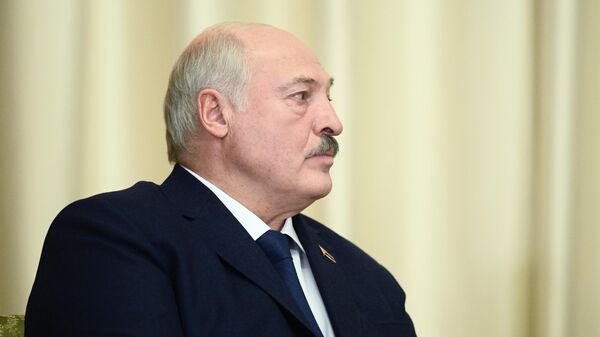 РИА Новости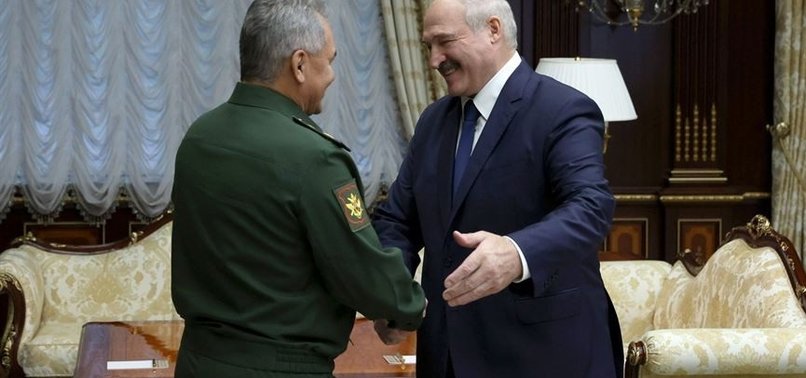 News World Belarusian President Lukashenko meets Russia's defence minister -BelTA
Belarusian President Alexander Lukashenko on Monday met Russian Defence Minister Sergei Shoigu for an unannounced meeting in the Belarusian capital Minsk, Belarusian state-owned news agency BelTA reported.
It cited a Telegram channel linked to Lukashenko's office.
Belarusian President Lukashenko said in the meeting that Belarus needs guarantees that Russia will defend Belarus as its own territory in the case of aggression, BelTA reported.
"Leaving after the last talks with (Russian President) Vladimir Vladimirovich (Putin), we agreed that you (Shoygu) and experts would come to Belarus, and we would sit down with you and discuss the security issues of Belarus. You know, I have already raised this issue at the Supreme State Council. But before that, we discussed this issue with Vladimir Vladimirovich," Lukashenko said during the meeting, according to state news agency Belta.
According to Belta, Lukashenko underlined that the West does not fulfill its obligations under the Budapest Memorandum which envisioned the provision of security assurances to Belarus in exchange for Minsk's relinquishment of nuclear weapons.
"Western states trampled on all these treaties, agreements and statements, and there is No security. I meant economic security as well. Well, what kind of economic security is there if they impose sanctions against us," he said.
The Budapest Memorandum was signed by Ukraine, Russia, the UK, and the US on Dec. 3, 1994 to provide Ukraine, Belarus, and Kazakhstan with security assurances in connection with their accession to the Non-Proliferation Treaty.
Lukashenko also said that he raised the issue with Russian President Vladimir Putin during talks in Moscow, in response to which Putin supported him and said they need to revise all treaties and agreements between Moscow and Minsk to see what kind of interstate acts they can take in ensuring "the complete security of Belarus."
"In general, it was said at the talks that in case of aggression against Belarus, the Russian Federation protects Belarus as its own territory. We need such (security) guarantees … We need full security guarantees from our brotherly Russia," the Belarusian president added.
Alexander Lukashenko, the self-proclaimed President of Belarus, said that Ukraine allegedly wants to continue the war that Russia started against it, and fears that the war may continue "to either the last Ukrainian, or the last Pole, or the last mercenary."
Source: Lukashenko at a meeting with Shoigu, Belarusian state agency BelTA
Quote from Lukashenko: "I am not going to scare anyone here. Neither are you. Everybody is already overly scared today. If they want our region to live peacefully, without looking at those across the ocean, both Russia and Belarus are ready for this.
If they want to fight to either the last Ukrainian, or the last Pole, or the last mercenary, well, this is their right to do so. However, neither I nor our special services see that they are ready for full-fledged negotiations and for any reasonable agreement. In our view, they want to continue the war. Well, then the special operation will not stop. You probably know it better than me.
We met today to exchange opinions. Belarusians will do everything they must according to our agreement. No doubt about it."
Details: Lukashenko also noted that both Russian and Belarusian officers train the military personnel of the two countries.
"I think the Belarusian Defence Minister has already briefed you on the situation in Belarus, on the training and combat coordination of Belarusian and Russian units deployed in Belarus. I should say we have approached this matter very seriously. Both your officers and ours train Belarusian and Russian soldiers, so that, if necessary, our defenders of the Union State could repel any aggression. Here I am talking about everything we need including medical kits, uniforms and weapons. There are no divisions: we are a single group of forces, a single army. We are getting ready today. Everybody knows about it. We are not hiding it. In today's world it is impossible to hide such things." the self-proclaimed President of Belarus said.
At the same time, he assures that neither Russia nor Belarus allegedly want war, although the Russian Federation, with the support of Belarus, has been waging a full-scale war in Ukraine since 24 February.
Journalists fight on their own frontline. Support Ukrainska Pravda or become our patron!
The News And Times Information Network – Blogs By Michael Novakhov – thenewsandtimes.blogspot.com